Visit Our Greenhouses
---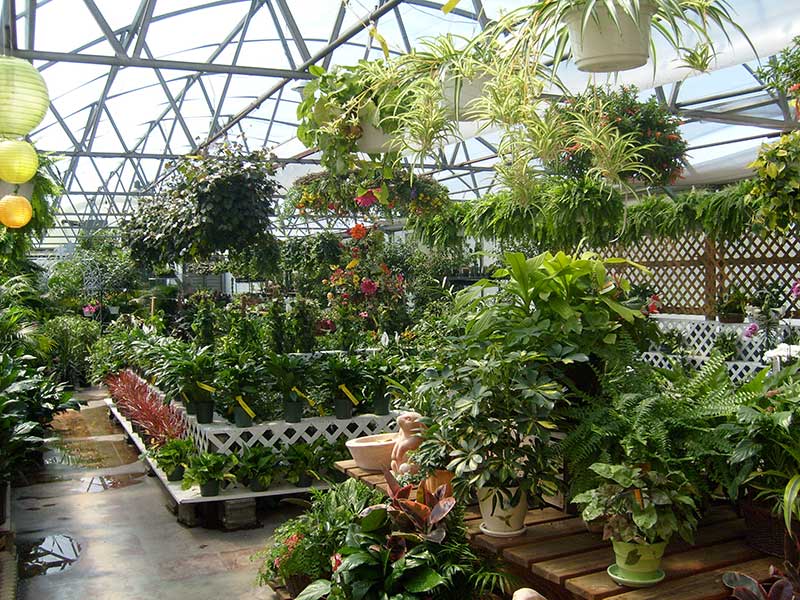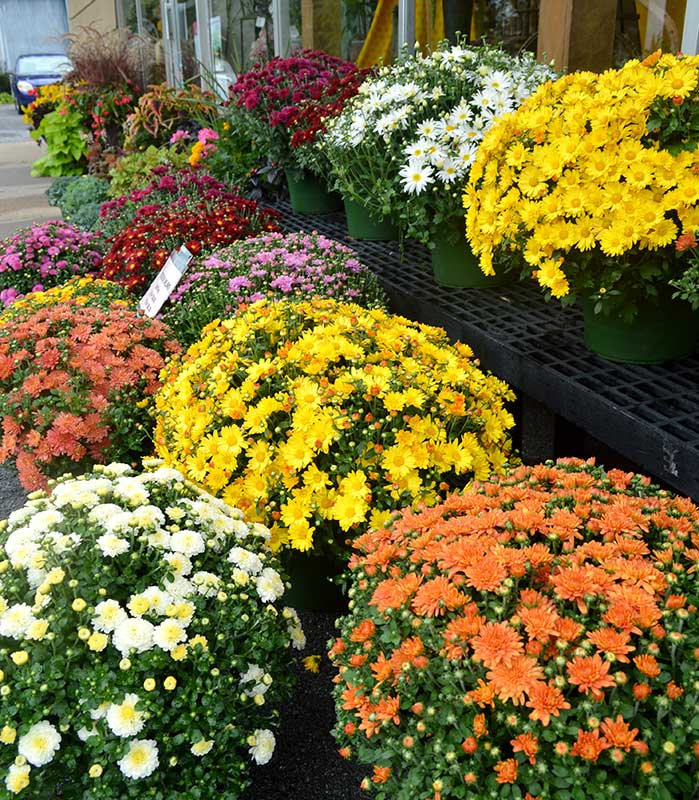 Chester's greenhouses are open all year. Featured daily are tropical plants in all sizes, from small starter plants to larger floor plants. We have a terrific selection of the old favorites like Ficus, Spath, Umbrella trees, Philodendron, Croton, and Dracaena, plus some unique plants like Bonsaii, air plants, and succulents. We also specialize in homemade dish gardens – a long-lasting customer favorite – and we carry a selection of flowering plants such as violets, kalanchoe, begonias, and more.
Seasonal flowering plants are also a specialty at Chester's. Outdoor mums are available now – just starting to show color and loaded with buds. Mums can be used to fill in spots in the flower garden, or on your porch or deck in decorative pots or planters. They can also be used as centerpieces for any gathering, large or small!
We're thinking poinsettias too – our first cuttings arrived in mid-August. Our greenhouses will be filled with this wonderful holiday plant by the end of September and we expect them to be in full bloom mid to late November. Be sure to visit us to enjoy the beauty.
There is always something colorful and interesting in Chester's greenhouses. Stop by soon to see for yourself.