Visit Our Greenhouses
---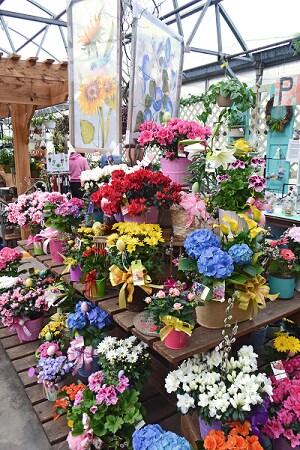 Chester's greenhouses are open year round. Featured daily are house plants in all sizes, from small starter plants, to larger floor plants. We have a great selection of the old favorites like Ficus, Peace Lily, Umbrella trees, Philodendron, Croton, and Dracaena, plus there are always some unique plants like several varieties of bonsai. We even have a selection of air plants which can be purchased in decorative containers, or on their own for your DIY (do-it-yourself) personal creations.
You'll find home made dish gardens – a long lasting customer favorite – as well as a selection of cacti, succulents, orchids, and flowering plants such as violets, kalanchoe, and other seasonal flowering plants. We also carry decorative pottery in many sizes shapes and colors. It's easy to find something to accent your favorite plant. Small or large!
Spring planting has begun – we have several varieties planted already with more coming in every week.