Visit Our Greenhouses
---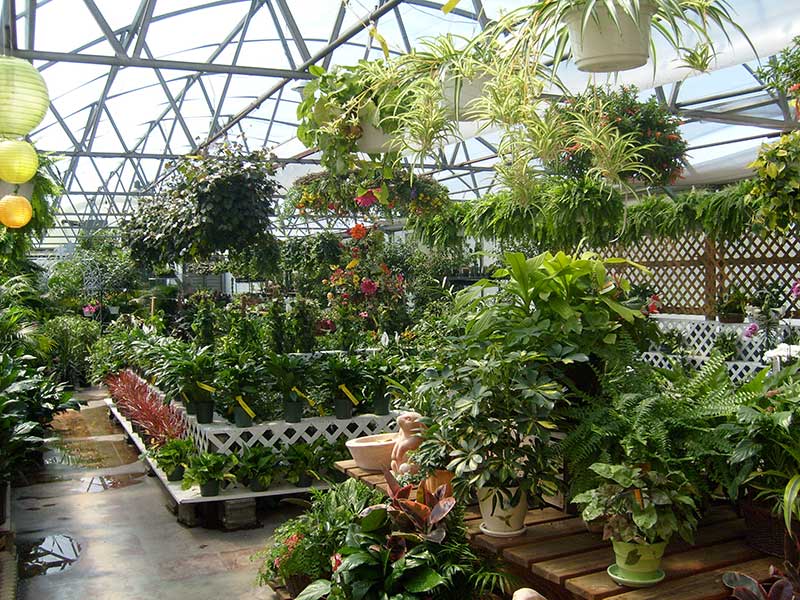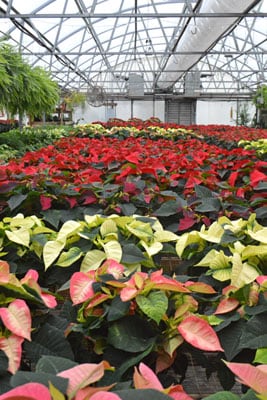 Chester's greenhouses are open year round. Featured daily are tropical plants in all sizes, from small starter plants, to larger floor plants. We have a great selection of the old favorites like Ficus, Peace Lily, Umbrella trees, Philodendron, Croton, and Dracaena, plus there are always some unique plants like several varieties of bonsai. We even have a selection of air plants which can be purchased in decorative containers, or on their own for your DIY (do-it-yourself) personal creations.
You'll find home made dish gardens – a long lasting customer favorite – as well as a selection of cacti, succulents, orchids, and flowering plants such as violets, kalanchoe, and other seasonal flowering plants.
Our first batch of poinsettias filled Greenhouse 5 in August, and by end of September we had Houses 2 and 3 filled. Our greenhouse staff are busy tending to all the special growing needs for this colorful holiday plant. Water quality, fertilizer, temperatures, and light levels are all important.
The greenhouses and showroom are filled with the colors of the season. They are now in full bloom and we have enough to fill all five of our greenhouses! See for yourself what our team has accomplished!
New this season we have scheduled monthly workshops – all of which have sold out so far! We are booking December dates now, get yours before they're gone.