Visit Our Greenhouses
---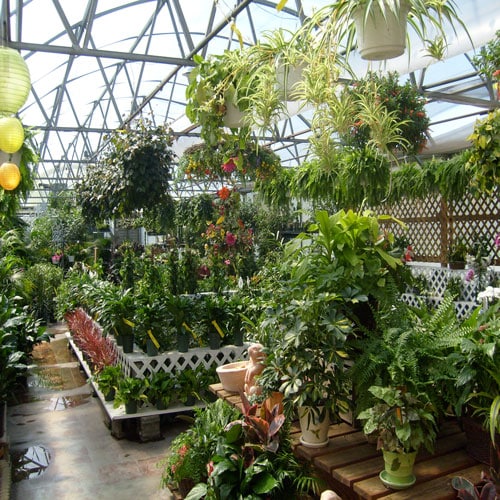 Chester's greenhouses are open year round. Featured daily are tropical plants in all sizes, from small starter plants, to larger floor plants. We have a great selection of the old favorites like Ficus, Peace Lily, Umbrella trees, Philodendron, Croton, and Dracaena, plus some unique plants too, like cactus and succulents. We also specialize in home made dish gardens – a long lasting customer favorite – and we carry a selection of orchids, and flowering plants such as violets, kalanchoe, cyclamen, and more. We even have Air Plants!.
Winter is the perfect time to take a stroll though the greenhouses if you need to escape the cold Central New York weather. It's like the tropics all the time. Spring plants like geraniums will be started as early as January, and as we move into February and March the benches and overhead runs fill with a variety of spring flowering plants.
Don't miss our Annual Palm Sunday Open house – a treat for young and old. The kids love our "Live Duckling" display and special appearance by "Chetty the Rabbit". Colorful flowering plants fill the greenhouses and outstanding floral displays fill the showroom. Three generations have enjoyed this Central NY tradition.
Mark your calendar –Palm Sunday Weekend is April 13th and 14th this year.
There is always something colorful and interesting in Chester's greenhouses. Stop by soon to see for yourself.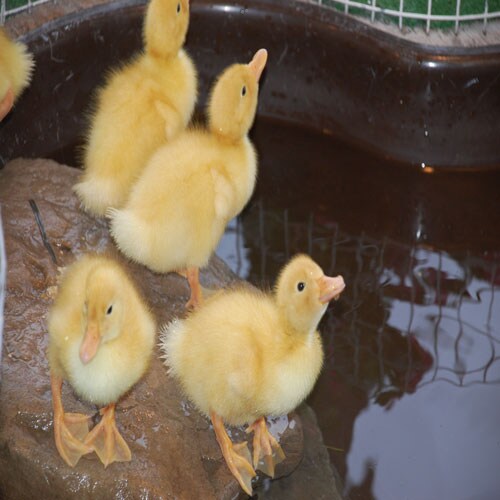 ---