Visit Our Showroom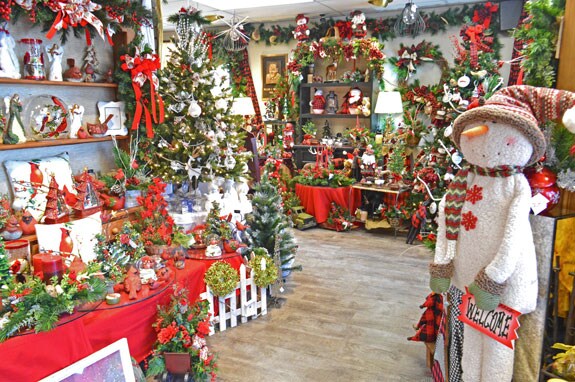 Our showroom boasts an impressive selection of giftware, perfect for any occasion. We specialize in statuary and have something for any collection, all year round. Additionally we have a rotating selection of seasonal scents, jewelry, handbags, scarves, kitchenware, and more!

Among the inventory you will also find our handmade permanent arrangements, all one-of-a-kind and made right here in house by our talented designers! There is something for every style and budget from wreaths, to centerpieces, to wall hangings and beyond. We can always create something new and made just for you.

We are currently in full-on Christmas mode and the showroom is bursting with seasonal gifts and decor. Ornaments, Santas, snowmen, galore! We have hundreds of unique items in stock and our friendly staff is ready to help you find the perfect gift for friends, family, or even yourself!

Stop in today! Seasonal hours are Monday-Friday 8AM - 530PM, Saturday 8AM - 4PM, and starting November 24th, Sunday 10AM - 4PM.